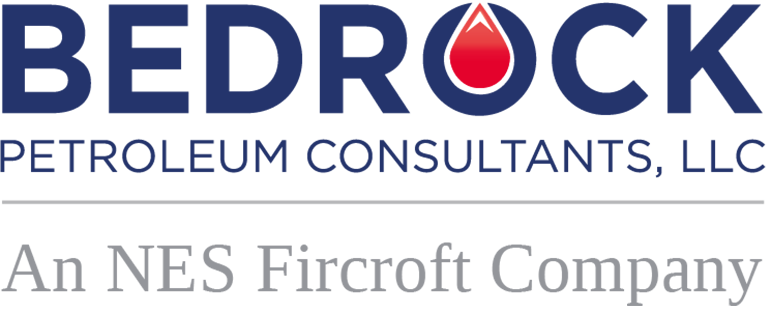 Midland, Texas, United States
$40 per hour
Sector:
Posted: 6/6/2023
Ref: BH-236403
Description:
Actively monitor upstream assets for safety and performance. The Control Room Operator position will support the overall success of the production operations to ensure that everything is working properly, and prioritized items are handled in a timely fashion. This position will watch closely to identify any abnormal operating and equipment conditions. This position will also monitor and coordinate logistical activities. This position carries a large range of duties and must be able to adapt and adjust to the needs of operational strategies at any given point in time.

Roles and responsibilities :
Central point of contact for all field operations
Act as a liaison between various field teams during all emergency and or abnormal operating conditions and during the activation of the company's Incident Command system
Position will have basic knowledge of production, completions, work over and drilling operations
Surveillance of onshore assets
Root cause analysis through Cygnet and ForeSite
Continuously monitors Production facilities and wells to help Lease Operators pump by priority
Monitors alarms and participates in alarm management/rationalization
Adheres to the "Pump by Priority" Program; Control Room Operator may be pumping a route from the Control Room
When abnormalities are detected, troubleshoot or repair the issue to minimize safety risks and economic losses by delegating to/informing other Production Department personnel
Utilizes Cygnet and ForeSite to drive efficiency, well optimization, and root cause analysis
Well troubleshooting and optimization
Utilizes remote control to operate auto-chokes and automated equipment
Ability to operate various switches, control devices, and valves, and knowledge of the effects each has on total operations
Dispatch the Lease Operator to the well when problems occur
Direct oil trucks when the need arises
Intake and input maintenance work-orders through K-2
Follow up with each group/individual after dispatching until issues have been resolved
Effective communication with all field personnel
Provide daily updates to stakeholders via Teams and generated reports
Dispatch, track and coordinate Third Party Trucking Companies to ensure delivery or transfer of various fluids i.e. drilling brines, oil based muds, or fresh water, produced water and crude oil.
Coordinating disposal of fluids to specific sites in respect to contents of each truck (i.e. Produced water- Recycle facility, Solids/Oil waste – Disposal facility, Completions/Flowback waste – Recycle Facility/SWD)
Organize and coordinate services for various field teams including; construction, drilling, completions, frac fleet services, flowback, production.
Initiate general work orders and distribute field service orders for a variety of internal field teams via email, online applications, and phone systems.
Act as a liaison between various field teams during field emergencies, drilling rig emergencies, or during activation of the company's Incident Command System.
Develop various reports for distribution and communication between field teams utilizing products such as; Microsoft Excel, SharePoint, or Power BI. This can include various software platforms including GIS or SAP platforms.
Utilizing in field camera system that enables logistics desk to remotely open/close gate access across various locations in field.
Monitoring cameras in the field at specific Central Tank Batteries, Corporate offices, and Field offices for security and HSE purposes. This allows the logistics desk to ensure work being performed at locations is completed safely and efficiently.  
Monitoring cygnet to schedule crude oil pickups daily across the field, maintain proper tank levels
Participate and interact with SCADA to review and complete alarm rationalization on an ongoing basis

Applications :
Cygnet
Foresite
Microsoft office (Word, Teams, Excel, PowerPoint, OneNote, Outlook)
Spotfire
GIS
Share point

Desired Skills :
Advanced knowledge of Production processing equipment
Well Optimization experience
Downhole and BHA equipment knowledge
Artificial lift systems experience
Proficient understanding of automated control
Intermediate to advanced proficiency using SCADA systems (Cygnet)
Intermediate to advanced proficiency in well surveillance programs such as: LOWIS, XSPOC, Foresite
Experience thinking outside the box and undertaking new projects
Experience operating Compression
Experience in EOR. Waterflood, CO2 injection, Steam Injection etc
Knowledge of oilfield logistics

Minimum Skills :
Basic understanding of production processing equipment
Ability to use and navigate SCADA systems (Cygnet)
Ability to work a 12 hour rotating schedule and sit for prolonged periods of time
Basic understanding of the various types of artificial lift
Knowledge of how compression works
Intermediate ability to use Microsoft Office products such as: Word, Excel, PowerPoint, and Outlook
Knowledge of water recycle/disposal

Experience :
Minimum of 2-5 years of industry experience in one of the following job functions: Lease operator, Automation Technician, Production Technician, or Control Room Operator
Preferred 5-10 years of experience as: Lease Operator, Production Technician, or Control Room Operator

With over 90 years' combined experience, NES Fircroft (NES) is proud to be the world's leading engineering staffing provider spanning the Oil & Gas, Power & Renewables, Infrastructure, Life Sciences, Mining, Automotive and Chemicals sectors worldwide.With more than 100 offices in 45 countries, we are able to provide our clients with the engineering and technical expertise they need, wherever and whenever it is needed. We offer contractors far more than a traditional recruitment service, supporting with everything from securing visas and work permits, to providing market-leading benefits packages and accommodation, ensuring they are safely and compliantly able to support our clients.