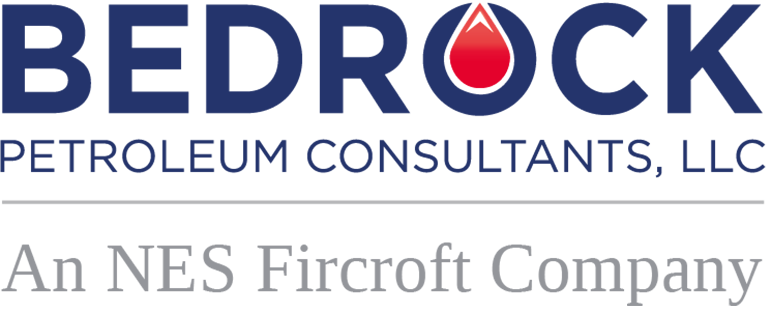 Watford City, North Dakota, United States
Sector:
Posted: 11/17/2023
Ref: BH-252881
The I&E Automation Lead is the designated position with the overall responsibility to a ensure successful project delivery. The ideal candidate would be proven in I&E Automation skilled in Rockwell and PLCs programming, contractor management, automation check-out, SCADA, contractor oversight safety leadership, adherence to the design documents, simplify/reduce mindset and deliver within quality standards. Role functions in most phases in varying participation to ensure the quality of IFC documents while delivering with little need to consult engineering. Role supports the Capital Projects team reporting to the Supervisor/Superintendent and is directly responsible for managing the Contractor's execution of Site work activities. This is a field-based role with up to 90% of time spent in the field. The position does not currently have an end date and should have a willingness to learn and grow within the Capital Projects Team.  
The I&E Automation Lead will oversee site electrical, instrumentation and perform ROC/PLC uploads and check-out assisted by contractors. The Lead will be the Site Project point of contact for operations, engineering, contractors, fabricators, and vendors for electrical, instrumentation and controls construction activities. Knowledge of Industry and Company Standards and Specifications is required. 
This position is based at Bakken Asset in Watford, North Dakota.

Responsibilities include:

•    Skilled at ROC/PLC uploads and control system check-out
•    Respected Site Leader that listens, forms a plan and follows through on commitments while holding others accountable to do the right thing
•    Lead by example to ensure Operations and Punch-list items are resolved and priority assigned with close-out
•    Zero incidents, no-change and done-right the first time every time mind-set
•    Takes ownership, follows through and holds others accountable
•    Excellent communication and teamwork with good computer skill
•    Creates a learning team that looks to reduces and simplifies within guidelines
•    Ensures changes are approved and documented and part of handover to Ops
•    Responsible to ensure IFC documents/WorkPacks are good quality 
•    Participates in P&ID, Model, programming, C&E and drawing reviews, as needed
•    Works with Fabrication Superintendent for SCE factory acceptance testing and lead field inspections
•    Coordinate instrumentation and controls installation with Contractors  
•    Documents ITP ITRs, Loop, Instrument Function and C&E checks 
•    Responsible for Function Check Out, Pre-Commissioning, Commissioning and PSSR's prior to startup of new facilities
•    Supports the Project's Capital Program / Cost Controls by tracking / reporting daily costs and schedule progress
•    Capability to effectively manage multiple projects sites and through others
•    Participates in process hazard analysis (PHA), LOPA and safeguard evaluations project risk management process HSE proactive/verification programs
•    Reports Near Misses and performs Life Saving Rule Verifications (LSRV)
•    Generates effective solutions based on available information and makes timely decisions that are safe and ethical

Basic/Required:
•    5+ years of instrumentation and controls experience within the Oil and Gas industry
•    2+ years leading I&E Automation site work onshore/offshore
•    Formal PLC/Automation training 
•    Willing and able to perform/align with the following (with or without reasonable accommodation):
o    Climb various ladders and stairs ranging in heights up to 50 feet to perform maintenance on equipment
o    Lift and transport articles weighing up to 50 pounds
o    Walk, stand, stoop, sit, climb, and carry material daily on even and uneven terrain
o    Work outside in temperature extremes or adverse weather conditions
•    Willing and able (with or without reasonable accommodation) to travel 10% of the time on a yearly basis
•    Legally authorized to work in the United States 
•    Current/valid driver's license

Preferred:
•    10+ years of Oil and Gas with some SCADA Automation Controls experience
•    10+ years of liquid and gas measurement experience
•    5+ years of Fisher 107/827 RTU's and Allen Bradley PLC experience
•    Technical knowledge/trained in troubleshooting instrument and electrical equipment
•    Masters Electrical licenses in North Dakota 
•    Industry Instrument certifications 
•    2 year I&E technical college   
•    Candidate that continuously improves planning, processes and vendors while looks for ways to simplify/reduce
•    Skilled at aligning all teams without direction
•    Experienced working in a very fast-track and dynamic environment     

With over 90 years' combined experience, NES Fircroft (NES) is proud to be the world's leading engineering staffing provider spanning the Oil & Gas, Power & Renewables, Chemicals, Construction & Infrastructure, Life Sciences, Mining and Manufacturing sectors worldwide. With more than 80 offices in 45 countries, we are able to provide our clients with the engineering and technical expertise they need, wherever and whenever it is needed. We offer contractors far more than a traditional recruitment service, supporting with everything from securing visas and work permits, to providing market-leading benefits packages and accommodation, ensuring they are safely and compliantly able to support our clients.