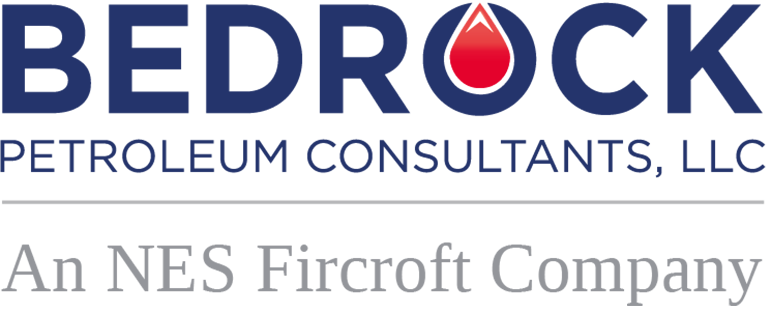 The Woodlands, Texas, United States
Competitive
Sector:
Posted: 8/31/2023
Ref: BH-244452
Primary Purpose:  

We are seeking a highly skilled and motivated Field Analyst to join the company's team. As a Field Analyst, you will play a crucial role in supporting your expertise in data mining, developing KPI reports, conducting cost analysis and administering various compliance and reporting tools. We are looking for someone who specializes in utilizing advanced data visualization tools, including Spotfire, Power BI, and SAP, to analyze and transform complex data sets into insightful, interactive dashboards and information. The ideal candidate will have a deep understanding of data analysis techniques, exceptional communication skills, and a passion for tackling challenging data scenarios. This role will play a crucial part in driving data-driven decision-making across the organization by delivering actionable insights and meaningful Key Performance Indicators (KPIs). The role will work with stakeholders within GOM Operations reporting through the Operations Excellence team.  

Roles and Responsibilities  

• Role is based in The Woodlands, TX on a 9/80 work schedule (Mon & Fri work from home; Tue - Thu work in office).  

• Collaborate with cross-functional teams to understand data requirements, gather insights, and design interactive dashboards that effectively communicate complex information to various stakeholders.  

• Utilize advanced skills in Spotfire, Power BI, and SAP to develop visually appealing and user-friendly dashboards that provide real-time insights and facilitate data-driven decision-making.  

• Work closely with business stakeholders to define KPIs, metrics, and reporting requirements, ensuring alignment with strategic objectives.  

• Extract, clean, transform, and analyze data from various sources to generate accurate and reliable visualizations that uncover trends, patterns, and opportunities.  

• Translate technical findings into clear and actionable insights, presenting data-driven recommendations to both technical and non-technical audiences.  

• Proactively identify data quality issues, anomalies, and outliers, and take corrective actions to ensure data integrity and accuracy.  

• Stay up-to-date with industry trends and best practices related to data visualization, dashboard design, and data analysis techniques.  

• Collaborate with data engineering teams to optimize data pipelines and ensure efficient data extraction, transformation, and loading (ETL) processes.  

• Contribute to the continuous improvement of data analytics processes, tools, and methodologies within the organization.  

Required Knowledge, Experience, Skills, and Competencies  

Education: Bachelor's degree in Business Administration, Data Science, Computer Science, Information Systems, Mathematics, Statistics, or a related field. Master's degree a plus.  

Prior experience in the oil and gas industry, specifically in field operations analysis or a related role, is highly desirable.  

Experience:  

The successful candidate will have a minimum of five (5) years' experience with preferred experience in project engineering, project management, and/or operations & maintenance in the oil and gas industry. The candidate will also have experience in developing or have been part of an organization that practices Operations Excellence, demonstrating clear history of success in a learning organization.  

Skills & Competencies:  

• Proven experience (10+ years) as a Data Analyst, utilizing Spotfire, Power BI, and SAP for creating sophisticated, interactive dashboards and visualizations.  

• Strong proficiency in data extraction, transformation, and loading (ETL) processes, data cleansing, and data preparation.  

• Solid understanding of data analysis techniques, including statistical analysis, data modeling, and hypothesis testing.  

• Exceptional communication and presentation skills, with the ability to convey complex technical concepts to non-technical stakeholders.  

• Experience working with challenging and complex data scenarios, identifying patterns, trends, and outliers.  

• Strong analytical and problem-solving skills, with a keen attention to detail.  

• Ability to work effectively both independently and within a team environment, collaborating with individuals from diverse backgrounds.  

• Familiarity with data governance and best practices for maintaining data quality and security.  

• Proficiency in SQL, Python, or R for data manipulation and analysis is a plus.  

• Certifications in Spotfire, Power BI, or SAP Analytics Cloud are highly desirable

With over 90 years' combined experience, NES Fircroft (NES) is proud to be the world's leading engineering staffing provider spanning the Oil & Gas, Power & Renewables, Chemicals, Construction & Infrastructure, Life Sciences, Mining and Manufacturing sectors worldwide. With more than 80 offices in 45 countries, we are able to provide our clients with the engineering and technical expertise they need, wherever and whenever it is needed. We offer contractors far more than a traditional recruitment service, supporting with everything from securing visas and work permits, to providing market-leading benefits packages and accommodation, ensuring they are safely and compliantly able to support our clients.