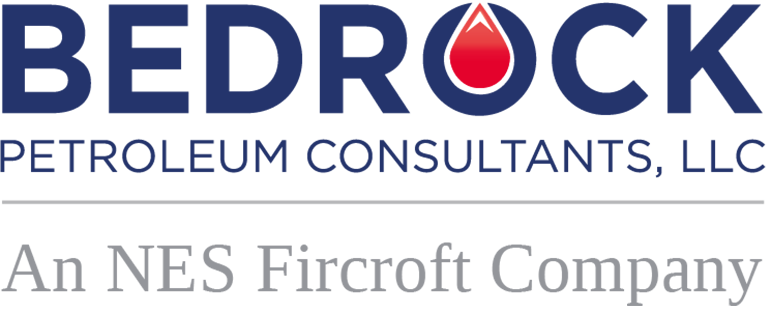 Houston, Texas, United States
Sector:
Posted: 10/5/2023
Ref: BH-248559
Position Summary:
The Willow Facilities Construction Supervisor reports to the Willow Facility Construction Superintendent as part of the Willow Construction core Team.
The position is responsible for the safe and successful delivery of the Willow Facility Program. Reporting to the Construction Supervisor are Construction Coordinators who help to oversee the day-to-day field activities and the Field Facility Planner who aides with coordinating, prioritzing, and progressing contractor work scopes.
The position is accountable for reviewing engineering drawings, verifying material quantities, identifying shorts, identifying execution issues and constraints, reviewing contractor execution plans, and leading the construction readiness process prior to contractor field mobilization.
Upon mobilization the Construction Supervisor is accoutable for monitoring construction progress, identifing and resolving SimOps issues, providing input on the priortization of critical activities to contractor leadership, and ensuring the health and safety of all field personnel.
The Willow Facilities Construction Supervisor is a specialist, knowledgeable in all aspects of construction installation methodology and contract management. The Construction Supervisor possesses a specialized skillset in at least one aspect of the construction industry: Civil (Ice, Concrete, Gravel, Bridge erection, & VSM/Piling), Pipelines, Structural Steel Erection, Mechanical (Piping, HVAC Systems, & Rotating Equipment), or Electrical, Instrumentation and controls.

Key Roles and Responsibilities:
As part of the Willow Construction Team the Willow Construction Supervisor is responsible to develop and finalize yearly construction plans, supervise assigned field construction activities, and to lead field safety and environmental performance as listed below:
Planning
• Prepare the Construction Readiness checklist for each construction year campaign.
• Review construction permits and stipulations, engineering drawings, identify execution constraints, hazards, and finalize the field
construction plan for each year's work scope.
• Participate in the constructability process and provide feedback to the Willow Facility Planner and Willow Field Facility Planner
roles.
• Provide input to the construction support strategies and processes (camps, aviation, ground transportation, construction
equipment, fuel forecast, material delivery, and laydown requirements).
• Actively promote Company knowledge sharing; apply best practices, synergies, and lessons learned from other projects and
operations.
Execution
• Develop Company deliverables required in the Construction Readiness process.
• Lead the construction readiness process, weekly Company and Contractor planning meetings, ensure Company and Contractor
deliverables are reviewed and approved by the accountable function, ensure meeting minutes are being taken, distributed and
maintained, and review the readiness checklist and receive approval from the Field Superintendent that all action items are
satisfactorily addressed before approving Contractor mobilization.

• Ensure a smooth transition of the Construction Plan to the field.  

• Provide oversight and supervise all assigned construction resources to ensure key project milestones are achieved and all  

company execution standards are met for scope, cost, quality, and HSE.  

• Monitor Contractor performance of work through the Construction Key Performance Indicator Reports.  

• Direct the Contractor in the areas of performance and performance improvement opportunities.  

• Ensure periodic Progress/Performance Review meetings occur with Contractors, Construction Leadership and Project  

Management Teams.  

• Interface with and provide oversight of construction contractor field leadership.  

• Manage interfaces between field construction contractors.  

• Manage day-to-day activities for all construction contracts to deliver requirements of contracts.  

• Coordinate overall project execution including SIMOP's activities with Drilling, Completions and Operations.  

• Ensure implementation of the agreed upon execution strategy with respect to key priorities and milestones.  

HSE  

• Proactively lead HSE performance by communicating, fostering, supporting, and enforcing HSE policies, procedures, guidelines, requirements, and objectives.  

• Perform jobsite walk-downs, review contractor THA/JHA, provide recognition for safe work execution and task planning.  

• Participate in onsite Contractor toolbox and safety meetings, reinforce COPA safety processes.  

• Enforce adherence to permit stipulations issued by regulatory agencies.  

• Facilitate weekly Predictive Indicator meetings with the goal of improving Contractor safe work behaviors through analysis of  

proactive measures performed by the Contractor.  

• Facilitate safety engagement meetings with Company and Contractor field leadership teams.  

• Participate in the COPA adopted Behavior Based Safety (BBS) observation system.  

• Implement and support the COPA Incident Free Culture (IFC) program with contractors through participation in IFC workshops,  

field engagements, and IFC instruction/training.  

Qualification Requirements: Basic / Required:  

• Proven ability to lead and deliver large construction projects safely and successfully.  

• Proven ability to manage interfaces involving multiple field construction contractors.  

• Legally authorized to work in the United States.  

• 10+ years of construction  

• 7+ years of construction supervision/construction management.  

• Ability to work on the North Slope on a rotation schedule upon mobilization to site 1Q25.  

Preferred:  

• Bachelor's degree or higher in Engineering, Construction, or relevant field experience • Previous experience with ConocoPhillips Capital Projects Management System (CPMS)  

• 5+ years of construction in Arctic conditions  

• Strong interpersonal, written, and verbal communication skills  

• Demonstrated performance as part of a team working large project and interfacing with project leadership.  

• Strong multi-tasking skills with ability to manage multiple ongoing activities.  

• Demonstrated ability to work collaboratively with other disciplines and across organizational boundaries.  

• Listens actively and invites dialogue for shared understanding, then influences and acts to drive performance and achieve  

results.  

• Builds strong relationships based on trust and seeks collaboration across organizational boundaries to achieve goals.  

• Drives thoughtful and pragmatic change, encourages innovative thinking and continuous improvement, and models adaptability  

through resourcefulness, flexibility, and positivity.  

• Continuously demonstrates strong adherence to Company SPIRIT values.

With over 90 years' combined experience, NES Fircroft (NES) is proud to be the world's leading engineering staffing provider spanning the Oil & Gas, Power & Renewables, Chemicals, Construction & Infrastructure, Life Sciences, Mining and Manufacturing sectors worldwide. With more than 80 offices in 45 countries, we are able to provide our clients with the engineering and technical expertise they need, wherever and whenever it is needed. We offer contractors far more than a traditional recruitment service, supporting with everything from securing visas and work permits, to providing market-leading benefits packages and accommodation, ensuring they are safely and compliantly able to support our clients.