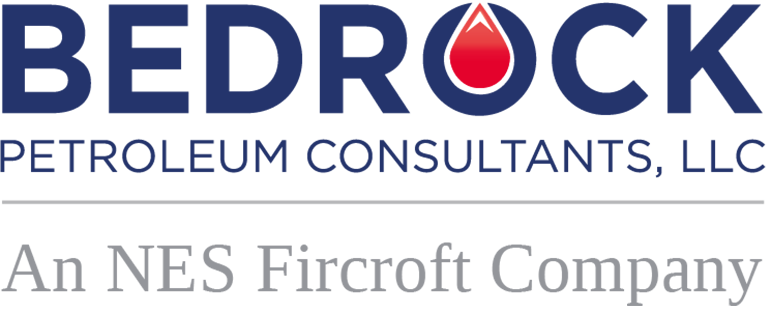 Anchorage, Alaska, United States
Competitive
Sector:
Posted: 10/18/2023
Ref: BH-249962
Description:
The Cost Control- North Slope Install position is a core member of the Project Services Team.
The Cost Control- North Slope Install is a specialist, knowledgeable in all aspects of Cost Control and change management.
The Cost Controller performs under the direction of the Project Controls Lead- North Slope Install and will be accountable for oversight of the Facilities North Slope construction cost, change management and reporting.
The assignment will include participation in the Field Project Controls team meetings and other assignments as required.
The Cost Control – North Slope Install will be responsible for participating in all Construction North Slope Facilities activities meetings.
Key Roles and Responsibilities:
The Cost Control- North Slope Install position reports to the Project Controls Lead North Slope Install and may be responsible for:

Supporting the Implementation and maintenance of the integrated project cost management system assuring timely and accurate cost data input to the system.
Tailoring existing procedures and providing guidance to the Facilities install team (Central Facilities, Operations Center, Drillsites, Module transportation and North Slope Module movement support) for various project control cost activities including budget preparation, forecasts, related cost engineering and reporting project performance against benchmarks.
Establishing and managing the Facilities Install Project Scopes WBS's
Assisting in the standardization of all Facilities install cost reporting for all frequencies (e.g. ad-hoc, monthly, etc.)
Interfacing and coordinating with the project teams and Contractor's Cost specialists (where necessary) to ensure that cost data is incorporated into the integrated project budget and forecast in a timely and accurate manner.
Developing and Reporting all costs in a tabular and time phased spend plans including budgets, change orders, trends, forecast at completion [FAC], cost variance analysis for use by all major project stakeholders and senior management/executive review.
Issuing the Facilities install project cost forecasts and performance reports for review by project team.
Analyzing all incoming project cost data and providing an early warning process by variance and trend analysis and recommending viable recovery or work around plans as required to the Project Teams.
Develop monthly (VOWD) and prepare the monthly Accrual.
Coordinating with the Planning/Scheduling position to ensure that the facilities installation budget aligns with the project schedule and the execution plan timelines.
Oversight of the change/trend management process of the contractors and stewarding the owner's trend and change management process.
Registering and evaluating all change orders for cost impact.
Coordinating the development of the monthly project cost forecasts, the monthly trend and change reporting and the monthly contingency drawdown.
Assisting in coordination of flow of information related to contractor input into the contractor's estimate and to the recasting effort associated with the overall control estimate.
Review/approve contractor cost/progress reports.
Analyze contractor-prepared cost performance reports using Earned Value methods.
Coordinate the preparation and approval of Purchase Orders and Requisitions to authorize work.
Process periodic invoices and liaise with the Program Cost Control Lead in order to maximize the effective use of resources.
Coordinate with SCM for the proper project close-out.
Communicating to the Project Controls Lead- North Slope Install and the construction team any scope, schedule, or cost risks/opportunities in a timely manner.
Communicating to the Project Controls Lead- North Slope Install from the approved Standards and Policies.
Being a leader in HSE performance by communicating, fostering, supporting, and enforcing the HSE policies, procedures, guidelines, requirements, and objectives.
Basic/Required Qualifications
Current/valid driver's license
Bachelors' Degree and/or equivalent experience
Proven management and staff leadership skills
10+ years Project Control experience on major capital projects in construction/Oil Industry Projects, Refinery or Petrochemical environments in assignments of increasing responsibility, complexity, and scale.
8+ years of Cost Controls experience
Willing and able to work on a temporary assignment in Anchorage during the off-season (if required)
High technical competency in the field of Project Controls with an expertise in Cost Engineering, Budgeting, Forecasting (Work in Progress/Earned Value), Change Management, Accruals and General Accounting, as well as expert use of Project Controls systems.
Preferred Skills:
Bachelor's degree in construction management, Project Management or Engineering.
Certification(s) in the project management discipline from a recognized organization (Primavera, PMI, AACE etc).
SAP Knowledge.
Demonstrated interpersonal and teambuilding skills.
Demonstrated communication skills to influence contractors to implement the Project Management Procedures.
Knowledge of proprietary computer software systems used for project management, tracking, controlling, and reporting.
Demonstrated ability for development of reports for and presentations to management.
Ability to work collaboratively with other disciplines and across organizational boundaries.
Listens actively and invites dialogue for shared understanding, then influences and acts to drive performance and achieve results.
Builds strong relationships based on trust and seeks collaboration across organizational boundaries to achieve goals.
Ability to balance short- and long-term priorities.
Ability to work in a fast-paced team environment and meet deadlines.
Demonstrated ability to drive creativity, innovation and continuous improvement.
Self-motivated, team player
With over 90 years' combined experience, NES Fircroft (NES) is proud to be the world's leading engineering staffing provider spanning the Oil & Gas, Power & Renewables, Chemicals, Construction & Infrastructure, Life Sciences, Mining and Manufacturing sectors worldwide. With more than 80 offices in 45 countries, we are able to provide our clients with the engineering and technical expertise they need, wherever and whenever it is needed. We offer contractors far more than a traditional recruitment service, supporting with everything from securing visas and work permits, to providing market-leading benefits packages and accommodation, ensuring they are safely and compliantly able to support our clients.