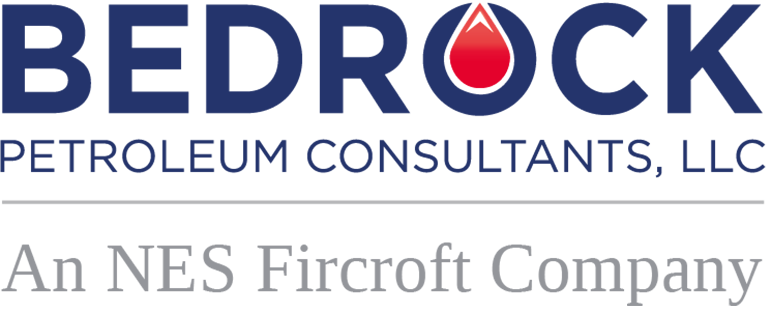 Dickinson, North Dakota, United States
Depends on Experience
Sector:
Posted: 11/16/2023
Ref: BH-252725
Description:  
The Construction Coordinator (CC) is the designated position with the overall responsibility to ensure successful project delivery. The successful candidate would be proven in coordination of projects with adherence to the design documents and control of materials without Construction delays. This role functions starting with Long Lead equipment identification, IFC material orders and tracking, Capital spares in support of a successful Project Delivery while working under the Construction Supervisor/Superintendent supervision. The Construction Coordinator will work closely with fabricators, suppliers, COP Bakken warehouses, Fabrication Superintendent and the Construction Team to ensure materials are tracked and shipped according to plan.
The Construction Coordinator will oversee all Company Project bulk and fabricated material delivery and inventory whereabouts type and quantity. It's expected that material issues will arise but mitigated by the CC for a flawless delivery without incident. Materials preservation and weather protection while in the COP custody and control until start-up handover to operations will also be required as part of this role.  
The position does not currently have an end date with the opportunity to learn and grow within the GCR Capital Projects Team. 
This position is based at Company Bakken Asset in Dickinson, North Dakota.
Responsibilities include:
Skilled at SAP to input and verify all Goods Receipt in SAP
Work closely with supply houses for RTS and delivery dates
Ensure materials installed meet IFC drawings and specifications
Collect goods receipt and condition through Site Leads
Plan material goods wrong material, missing, broke/damaged replacements
Knowledge of Company and Industry Standards & Specifications
Work closely with the COP Ops Bakken team for Project space and controls
Trust but verify with an ability to know when critical items are not as scheduled
Ability to communicate with team effectively through email, reports and meetings
Reporting out to Construction team any issues/concerns and form solutions
Reports out on all IFC purchases in the Construction Readiness Review (CRR)
Track material shortages/long leads that could compromise delivery
Reviews BOMs and raises issues before affecting project delivery
Participates in Project reoccurring meetings and forms opinions
Tracks costs and watches for schedule changes or predicts delays
Generates a weekly report on progress percent complete with look ahead
Capability to effectively manage multiple project site materials
Provide any turnover materials information during PSSR process
Plan Logistics and offloads to the Bakken warehouses and sites
Track fabrication factory acceptance testing, RTS and delivery dates
Participate/conduct after action reviews
Collaborate with Project Controls and provide feedback to the Project Schedule and present in meetings and Project functions
Maintains vehicle and assures all maintenance is being performed as scheduled.
Verify and confirm the availability of material and delivery dates with Vendors prior to Readiness Meeting
Schedules delivery of material with Vendors, Shipping companies, Support staff and Yard personnel. Acts as site contact for all deliveries, coordinate with drivers (site directions), meet Drivers at known landmarks and escorts to site when needed
Track P.O. shortages, communicate with vendors on delays and get projected delivery dates and times and inform Sites Leads of delays well in advance.  
Coordinate the delivery of material with third party crew to include: Hotshot, Crane, Conex delivery and Transfers
Post Partial payments when directed from Project Engineers after inspections
Complete workflow reviews and Perform SAP invoice resolutions
Return any excess material to Vendor for credit (If possible) Post returns in SAP, or complete (Return to Warehouse, Material Transfer) and stage material in COP warehouse to be used at later date.
Tracks the Excess and Staged materials at (COP Warehouse) work with Buyer and warehouse Personnel to utilize whenever possible as a project cost savings.
Coordinates with Buyer, information relevant to procuring parts, such as lead times, vender stock, COP warehouse items, ext.…
Runs SAP reports several times a week checking on open PO's, Open GRS and new request. Check and balance to make sure that everything is being taken care of and addressed
Reports: Send daily log to Leads, Superintendent and other key personnel that shows all materials orders, status of materials, staged materials, daily deliveries and upcoming deliveries.  Send Weekly report showing daily activities conducted: PO's Received, GR's, Movements Ext…
Maintain working relationships with vendors that promotes delivery targets
Basic/Required:
5+ years of Material Control positions in the Oil and Gas sector
5+ years of site Construction work onshore/offshore
3+ years of large project/program Construction Coordination
Able to demonstrate skill in understand of Mechanical, Electrical & Instrumentation Materials Specifications and Standards
Sites require the ability and willingness to perform the following without limitations:

Climb various ladders and stairs up to 50 feet in height
Lift and carry items weighing up to 50 pounds
Work outside in temperature extremes or adverse weather conditions

Willing and able (with or without reasonable accommodation) to travel 10% of the time on a yearly basis
Current/valid driver's license
Legally authorized to work in the United States 
Preferred:
10+ years of Oil and Gas materials controls for large projects
2-4 year applicable degree related to Oil & Gas construction materials
Candidate that continuously improves planning, processes and vendors while looks for ways to simplify/reduce
Has a preference working in a fast-track and dynamic environment
With over 90 years' combined experience, NES Fircroft (NES) is proud to be the world's leading engineering staffing provider spanning the Oil & Gas, Power & Renewables, Chemicals, Construction & Infrastructure, Life Sciences, Mining and Manufacturing sectors worldwide. With more than 80 offices in 45 countries, we are able to provide our clients with the engineering and technical expertise they need, wherever and whenever it is needed. We offer contractors far more than a traditional recruitment service, supporting with everything from securing visas and work permits, to providing market-leading benefits packages and accommodation, ensuring they are safely and compliantly able to support our clients.